Vintage Brass 18/13 Cameo | Cabochon Setting
WELCOME!
...to our jewelry design site! We are happy to provide this site to share our design and jewelry making tips. This site features "quick & easy" jewelry making with E6000 glue! You'll be creating gorgeous pieces in no time at all :) We have used E6000 for years. It is a very strong "liquid solder". After you master the basics, we also encourage you to try wire wrapping! Filigrees are easy to wire wrap as you can just "sew" pieces together through the openings in the filigress.

FILIGREE WRAPPING
Click The "Filigree Wrapping" Page (Above/Left) For Instructions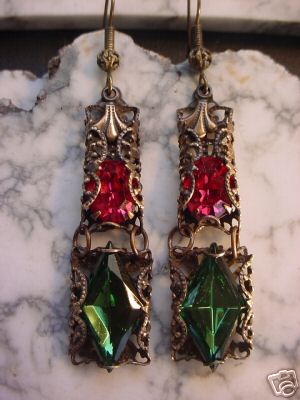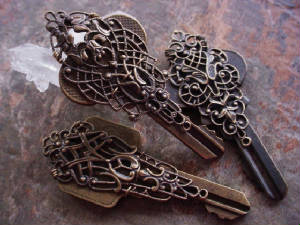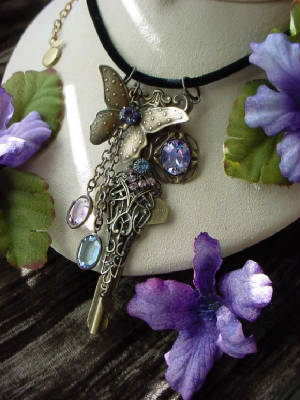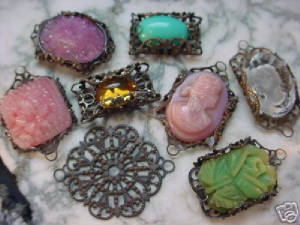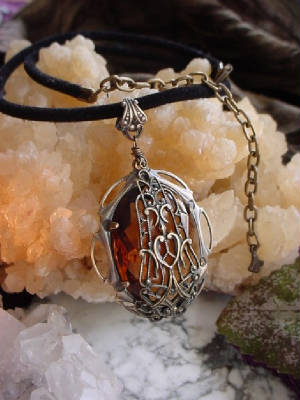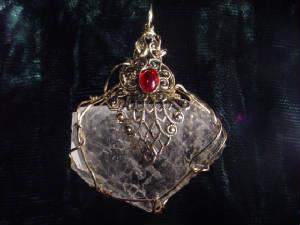 A Filigree Wrapped Quartz Crystal Pendant
As illustrated in the above examples, filigree wrapping adds a whole new dimension to your creations.
You can wrap stones, old keys, and those plain brass stampings that just need a little embellishment to bring them to life.
Visit the "Filigree Wrapping" page for instuctions on how to filigree wrap.
THANK YOU FOR VISITING!
My Online Design Studio
Vintage Jewelry Making For Beginners Or Designers
Quick-N-Easy Tutorials & Illustrations
Design Ideas & Inspiration
Vintage, Old Buffalo Head Nickel Screw Top Coin Bezels In Dark (Black) Oxidized Brass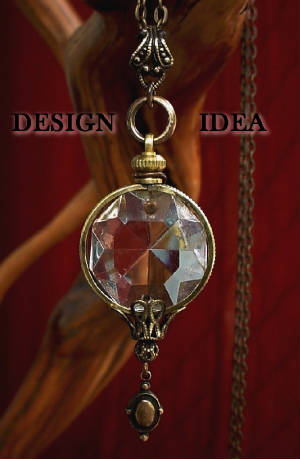 Above. A Hand Polished Old Nickel Bezel With An Antique 22mm Octagon Chandelier Crystal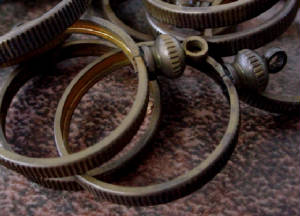 Vintage Brass Buffalo Head Nickel Screw Top Bezels With Natural Distressed | Rustic Patina
If you have any questions, please don't hesitate to convo/contact me at my etsy shop -Casey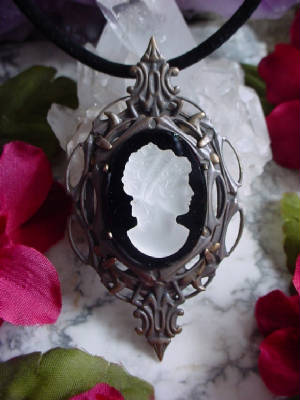 INTRODUCTION
Whether you have decided to explore this craft for fun or for profit, we are sure that you will get many days and years of creative fulfillment! So please, sit back, relax and take your time to browse these pages. You never know when one little thing may spur your imagination!

Here you will learn how to assemble various "jewelry findings" (the parts that are used to make jewelry) as well as how to finish your pieces. While this site deals primarily with brass, you can use many of the assembly tips and technics with virtually any metal.
PROFESSIONAL RESULTS
-
You'll be a pro in no time! This site features quick and easy crafting using E6000 glue to assemble the pieces. No expensive tools or equipment is needed! We have used E6000 for years. It is VERY strong & durable. When you are ready, you might also want try wire wrapping. Filigrees are so easy to wire wrap because they can just be "sewn" together by wire wrapping through the openings in the filigress. You can get very professional results, very quickly!
To get started, click on a page (see links at top left of this page). You can return to this page at anytime by clicking on the "home" page link.

!! HAVE FUN & ENJOY !!
-Casey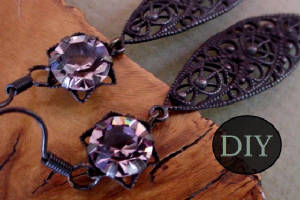 DIY KITS AND FREE TUTORIALS
These are just a few of the easy to make DIY Kits I have available at my etsy shop.
Also free tutorials for creating unique designs with findings you may already have on hand.
Vintage Brass 39mm Screw Top Coin Bezels. Illustrated Use With A Dark Oxidized Brass 39mm Filigree
VINTAGE JEWELRY MAKING
Having over 30 years in jewelry design, we hope we can give you some easy ideas that will inspire and motivate you to explore and enjoy the wonderful world of jewelry making! Over the years we have found jewelry making to be a fun and fulfilling craft that can be financially rewarding as well! If you are a beginner, you will find some easy tips to get you started right away. I also have many DIY Kits available at my etsy shop. If you are an experienced designer, I hope you enjoy browsing and find something to inspire your creations.

"JUST GLUE IT"
The examples below are super easy to make by just gluing together various brass jewelry findings with E6000 glue. Click the "Just Glue It" Page (Above/Left) For Instructions.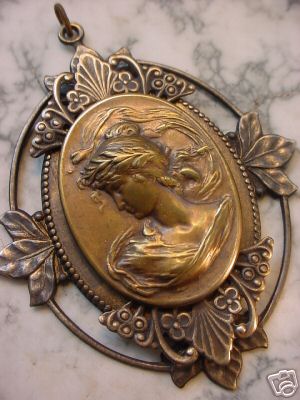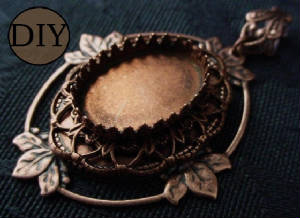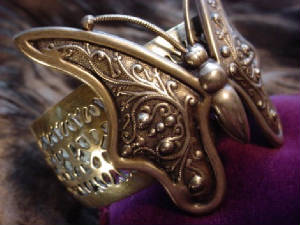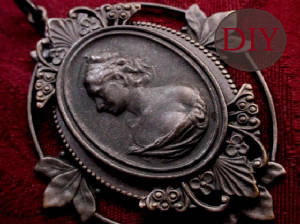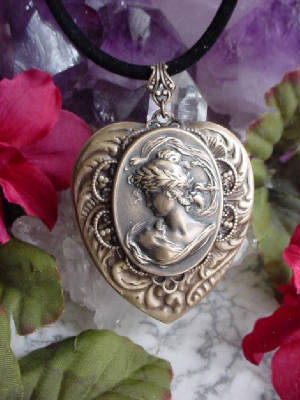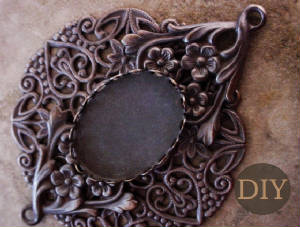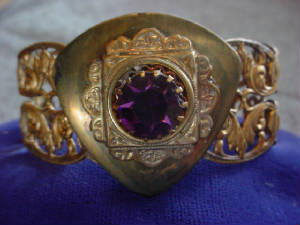 Visit the "Just Glue It" page for easy instructions on making all of the designs shown above.