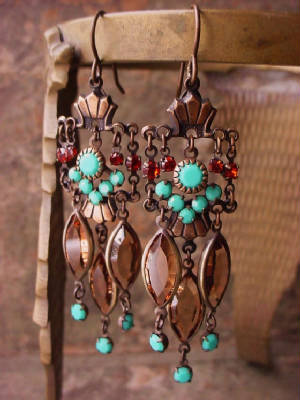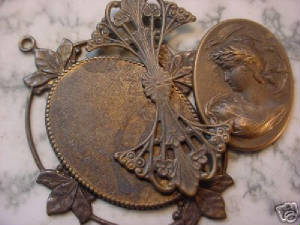 These findings were used to create the pendant shown at the far right. There are just endless design possibilities when designing with aged patina brass.
This page shows just a few easy ideas created by just layering different combinations of settings and filigrees together. Get some brass and...
JUST GLUE IT!!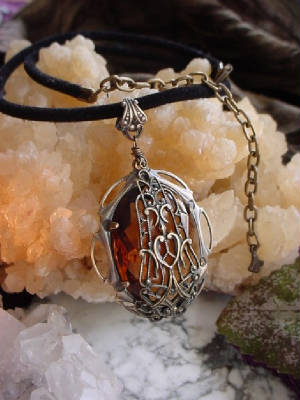 STUDIO DESIGNS I
Design Ideas With Oxidized And Vintage Brass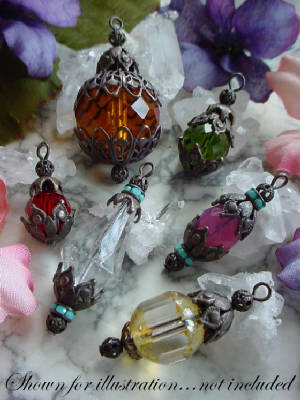 Czech glass beads with oxidized brass bead caps, strung on oxidized brass headpins. These unique drops are wonderful as small pendants, make two for earrings, great as hatpin or stick pin dangles or charms.
Examples of filigree wrapped connectors. The focal (center) stone was filigree wrapped and then glued onto the larger background filigree. A brass disc glue cover was placed on the back to cover the glue and add extra stability to the stone.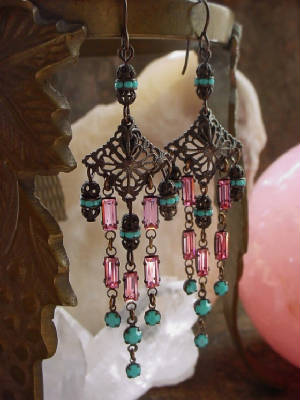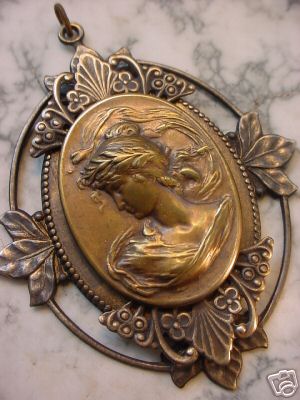 Learn to make pendant above at our studio "Just Glue It" page.