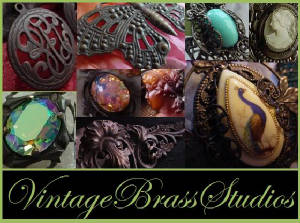 Visit our

store!
THANK YOU FOR VISITING
...our jewelry design site! We are happy to provide this site to share our design and jewelry making tips. This site features "quick & easy" jewelry making with E6000 glue! You'll be creating gorgeous pieces in no time at all :) We have used E6000 for years. It is a very strong "liquid solder". After you master the basics, we also encourage you to try wire wrapping! Filigrees are easy to wire wrap as you can just "sew" pieces together through the openings in the filigress.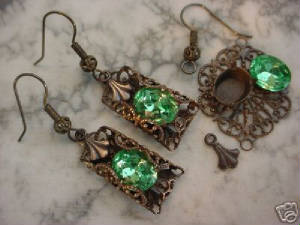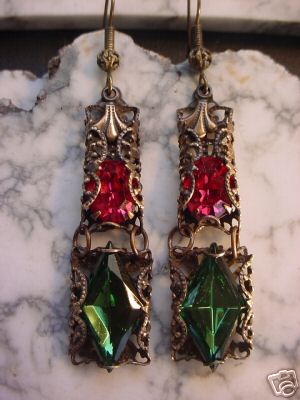 THANK YOU
For Visiting Vintage Brass Design Studio!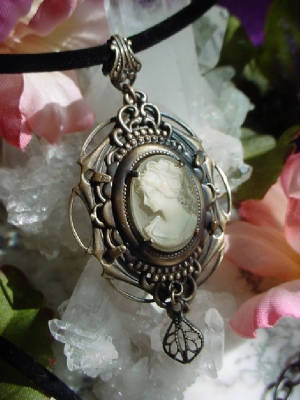 !!! WELCOME !!!

TO OUR DESIGN STUDIO
Click the links at the top, left of this page to navigate this site. You are now at the "HOME" page. We are aways working on this site and will be adding additional projects on an ongoing basis. :)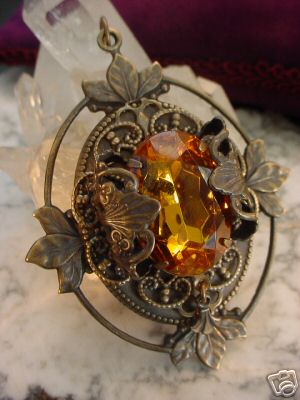 SOME EXAMPLES OF FILIGREE WRAPS
Filigree wrapping adds a whole new dimension to your creations. You can wrap stones, old keys, and those plain brass stampings that just need a little embellishment to bring them to life.
In the example below, a vintage key is wrapped with an old "Heart Center" french lace filigree.
Visit the "Filigree Wrapping" page for instuctions on how to filigree wrap stones.
PLACE YOUR CURSOR ON PHOTOS FOR INFO!
Through-out our design studio, you can place your cursor on any photo to get more information on how the piece was made and/or the materials it was made from.